We've got mail!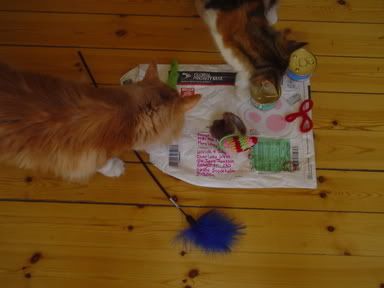 ALOHA TO OUR SECRET PAWS! All the way from
Hawaii
!! Tack så mycket, as they say in Sweden.
It's the first time we've ever gotten mail addressed to us, so we were furry, furry excited. We are very very sorry we didn't post anything earlier, but we just got them last week as the Swedish mail system is...convuluded....to put it mildly. It sat in a post office for a week or two before that before Curiosa was able to figure out where to pick them up. Our favorite...is the blue feather wand!! Vessa (formerly known as Saga) demonstrates: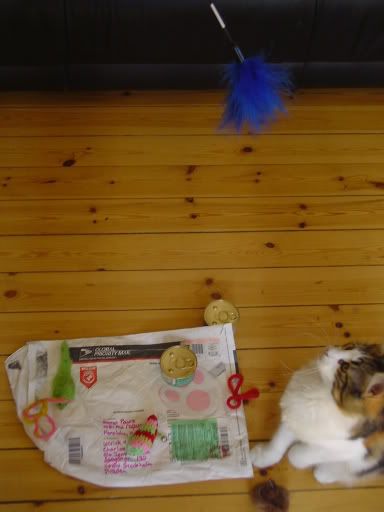 And you can also see the toys we made out of the chenelle rods you sent us, and we are sorry that a few extra mice that you didn't send us snuck into the picture. But the more mice, the merrier!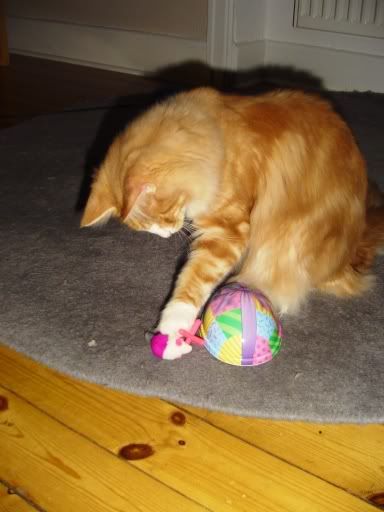 So when can we come to Hawaii to visit?